FIGS 4 FUN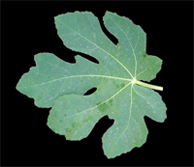 MORE INFO ABOUT CLEAR CUPS
The cups I use were purchased at Smart and Final (San Diego). They were made by Fabri-kal, www.f-k.com. Other possible sources are grocery stores, restaurant supply stores, or coffee houses and restaurants serving iced coffee or other beverages in clear cups.

When drilling holes in the bottom, stack 3-5 cups inside one another and drill them all at the same time. This makes them stiffer, and much easier to drill. Holes should be approximately 1/8" in diameter. Larger holes aid in drainage and are less prone to plugging. If the hole is too large your rooting medium may be washed out of the cup.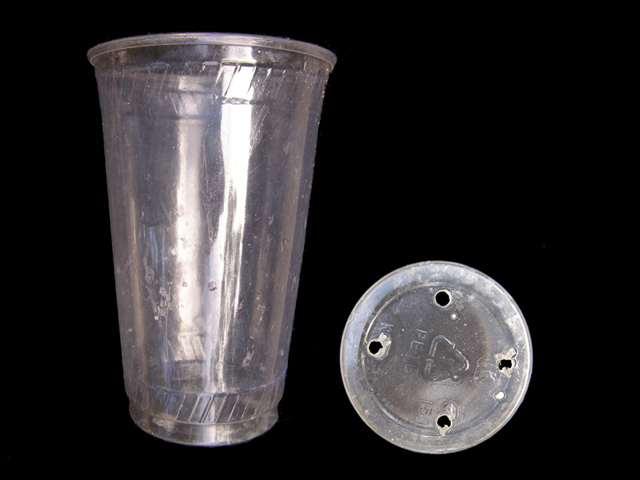 At Restaurant Depot

Fabri-Kal
KC32 Clear 32 oz. #9502075
KC24 Clear 24 oz. #9502703
KC20 Clear 20 oz. #9502703

Dart Container
20N Clear 20 oz. #04159450013


Alternate Fabri-Kal 32 oz. "Delitainer" cup, which is wider.
#PK32T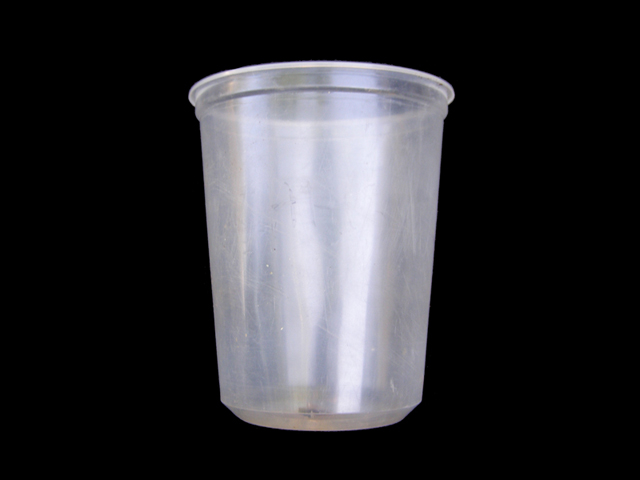 Even if the sides are cracked, they are still usable. Just think of the cracks as extra drain holeds.